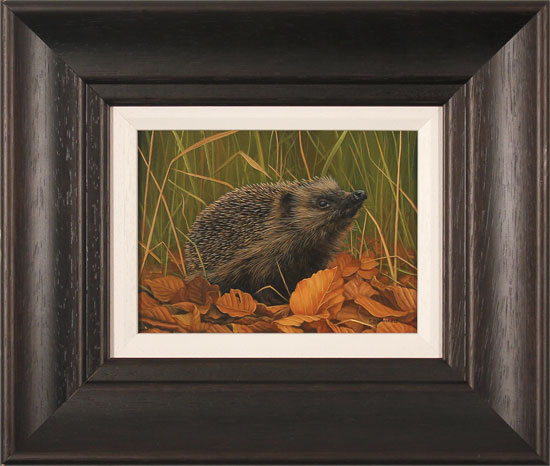 British Wildlife Artist
Original oil paintings
(b.1958) Leeds, West Yorkshire
Carl Whitfield is a true champion of hyperrealist wildlife art. Completely self-taught, Carl demonstrates an innate talent for capturing the natural world with unparalleled detail and ingenuity. His love of wildlife and the great outdoors is spectacularly translated into magnificent works of art that echo nature's own beauty and quality. Carl's disciplined application and use of rich, vibrant tones have enabled him to produce unique and treasured works of art, propelling him to immense popularity and firmly establishing a reputation as a leading British landscape artist.
No artworks by Carl Whitfield are currently available, please contact the gallery for future availability
A Selection of Sold Artworks
Please note that all artworks listed in this section have previously been displayed for sale and are not currently available.
If you have purchased a listed artwork and would prefer the listing to be permanently removed, please contact us by email or telephone.