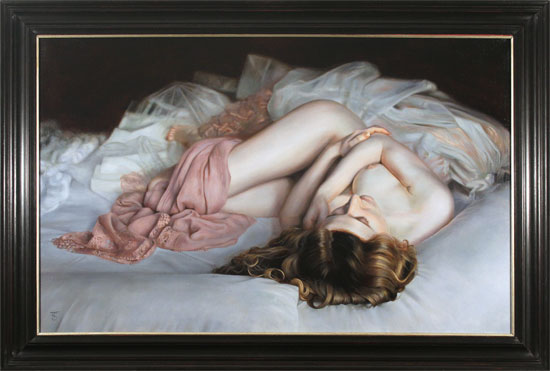 British figurative artist
Original oil and pastel paintings
(b.1976) Somerset, England
Exquisitely illuminating the female form, Tina gracefully reveals glimpses of everyday intimacy. An artist of committed technique and exciting talent, Tina has quickly established herself as one of the leading contemporary realist figurative artists in the country today.
Available artworks by Tina Spratt
£ 3,250.00
A Selection of Sold Artworks
Please note that all artworks listed in this section have previously been displayed for sale and are not currently available.
If you have purchased a listed artwork and would prefer the listing to be permanently removed, please contact us by email or telephone.


Tina Spratt | British figurative artist | All Art | Original oil and pastel paintings |
Biography
© The Colomb Art Gallery, London | 2019. All art work copyrighted to the original artist