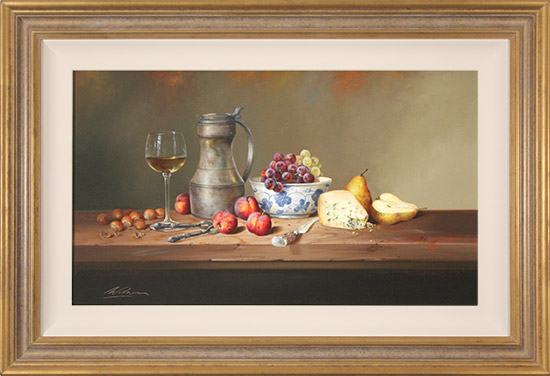 British Still Life Artist
Original oil paintings
(b.1945) London
Paul Wilson's still life studies are drawn directly from his chosen subject matter. His paintings frequently depict bowls brimming with succulent summer fruits or baskets ablaze with summer flowers, painting with rich, vivid tones. His traditional still life style of painting has enjoyed a loyal and enthusiastic following due to his individual and unique approach to the form. Paul has had a number of successful exhibitions, and his paintings are to be found in selected galleries across the UK.
Available artworks by Paul Wilson
A Selection of Sold Artworks
Please note that all artworks listed in this section have previously been displayed for sale and are not currently available.
If you have purchased a listed artwork and would prefer the listing to be permanently removed, please contact us by email or telephone.


© The Colomb Art Gallery, London | 2022. All art work copyrighted to the original artist