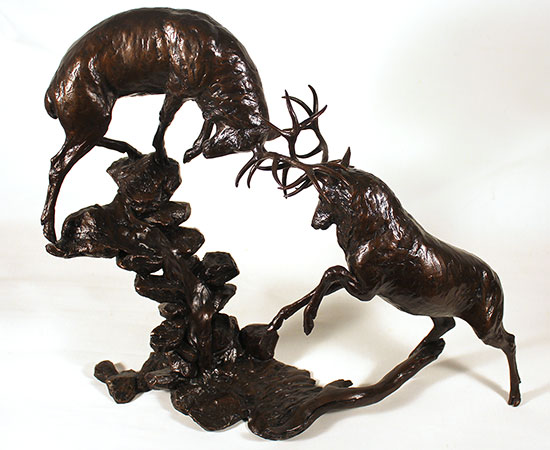 British Sculptor
Limited edition bronze sculptures
(b.1959) Stoke-on-Trent
Michael Simpson is one of Britain's foremost bronze sculptors. There are few sculptors who can produce such accurate and detailed works across such a diverse range of subjects, including wildlife, floral and figurative studies. Michael has a unique ability to create sculptures that are extremely accurate, while simultaneously achieving a loose, contemporary feel. This trademark style makes his work easily recognised and much appreciated by collectors worldwide.
Recently Acquired artworks by Michael Simpson
£ 145.00
Available artworks by Michael Simpson
A Selection of Sold Artworks
Please note that all artworks listed in this section have previously been displayed for sale and are not currently available.
If you have purchased a listed artwork and would prefer the listing to be permanently removed, please contact us by email or telephone.


© The Colomb Art Gallery, London | 2022. All art work copyrighted to the original artist