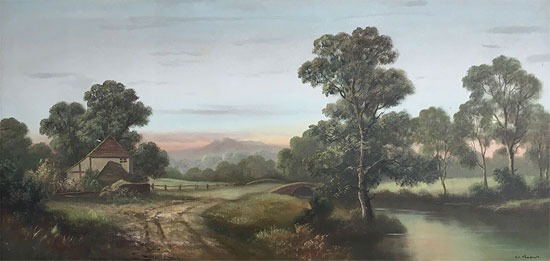 British Landscape Artist
Original oil paintings
(b.1944) Surrey, England
Wendy Reeves' art work can be found exhibited in leading galleries throughout the UK. It has also been reproduced on many gift cards and published as limited edition prints.
No artworks by Wendy Reeves are currently available, please contact the gallery for future availability
A Selection of Sold Artworks
Please note that all artworks listed in this section have previously been displayed for sale and are not currently available.
If you have purchased a listed artwork and would prefer the listing to be permanently removed, please contact us by email or telephone.