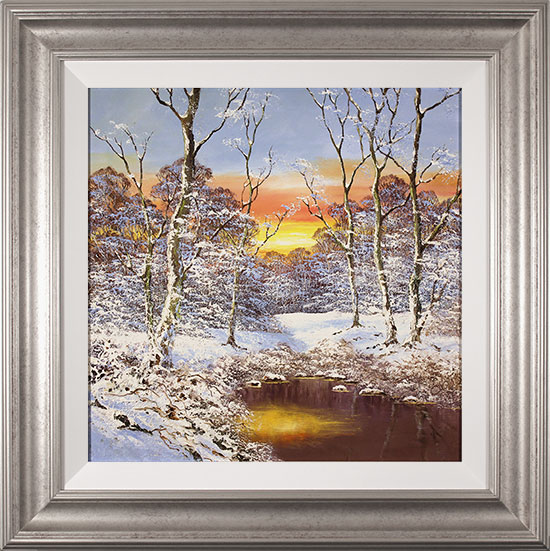 British landscape artist
Original oil paintings
(b.1943) Romford, England
Wild yet retaining exquisite detail, Terry's paintings sumptuously capture the organic beauty of the natural world. His sculptured landscapes portray an unspoiled wilderness of trees, flowers, mountains, glades, rocks and pools with pristine clarity, as if untouched by any human presence. His liberal use of paint lends itself to lavish pieces representative of nature's abundance. Terry Evans has exhibited one-man shows in the Langres Gallery, New York and the Rubens Gallery in Miami, as well as in Norway, Singapore and London. His work continues to be collected by a wide variety
New artwork is available. Please contact the gallery for details.
Recently Acquired artworks by Terry Evans
Available artworks by Terry Evans
A Selection of Sold Artworks
Please note that all artworks listed in this section have previously been displayed for sale and are not currently available.
If you have purchased a listed artwork and would prefer the listing to be permanently removed, please contact us by email or telephone.