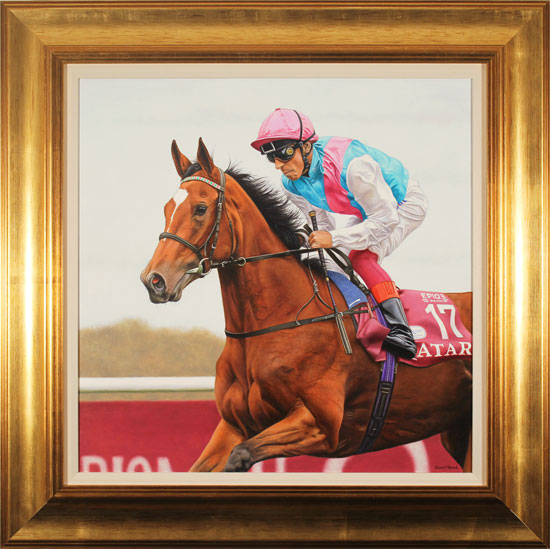 British equestrian artist
Original oil paintings
(b.1961) Malta
With a disciplined approach and a long-standing passion for horse racing, equestrian artist Stuart Herod painstakingly creates detailed, invigorating paintings of some of the world's finest racehorses.
Stuart's paintings have been exhibited and collected widely in the racing community, and are increasingly drawing the attention of the fine art world. With each new masterpiece, Stuart continues to expand his collector base and establish himself amongst the country's leading equestrian artists.
Available artworks by Stuart Herod
A Selection of Sold Artworks
Please note that all artworks listed in this section have previously been displayed for sale and are not currently available.
If you have purchased a listed artwork and would prefer the listing to be permanently removed, please contact us by email or telephone.


© The Colomb Art Gallery, London | 2021. All art work copyrighted to the original artist