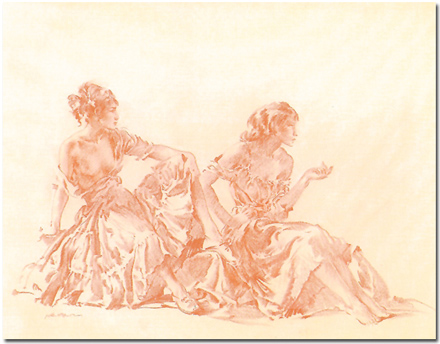 British Watercolour Artist
Limited Edition Prints
(b.1969) Edinburgh
In December 1969, Sir William Russell Flint died, aged 89, leaving behind one of the finest and most sought after collections of watercolours, with a selection now available as limited edition prints. Knighted in 1947 his talent with both the watercolour medium and his skill in depicting the female form created a hallmark style, which has since become legendary.
No artworks by Sir William Russell Flint are currently available, please contact the gallery for future availability
A Selection of Sold Artworks
Please note that all artworks listed in this section have previously been displayed for sale and are not currently available.
If you have purchased a listed artwork and would prefer the listing to be permanently removed, please contact us by email or telephone.