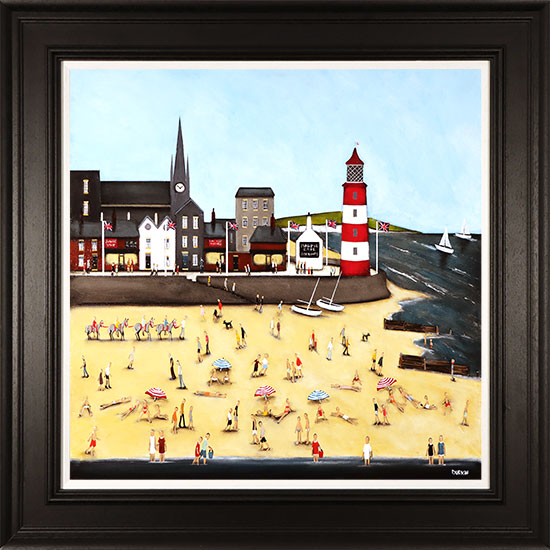 British Contemporary Artist
Original oil paintings
(b.1964) Middlesbrough, North Yorkshire
Son of the man who infamously stole a L.S. Lowry painting from a Middlesbrough gallery for ransom, today Sean Durkin has established himself as an acclaimed artist known for painting in the style of Lowry.
Sean's work continues to captivate audiences across the country, bringing him great success as an artist. In a rather ironic twist of fate, his work now hangs on public display in the prestigious Middlesbrough Institute of Modern Art (MIMA) next to the very same L.S. Lowry painting his father once stole.
Recently Acquired artworks by Sean Durkin
Signed Limited Edition prints
A Selection of Sold Artworks
Please note that all artworks listed in this section have previously been displayed for sale and are not currently available.
If you have purchased a listed artwork and would prefer the listing to be permanently removed, please contact us by email or telephone.


© The Colomb Art Gallery, London | 2022. All art work copyrighted to the original artist