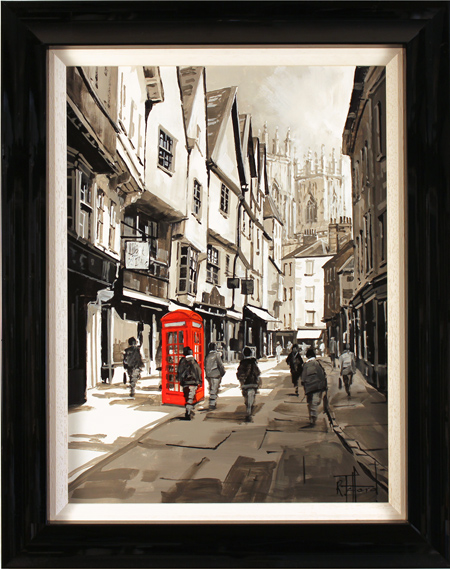 British Artist
Original oil paintings
(b.1950) Dorchester, Dorset, England
An artist of extensive accomplishment, Richard Telford is a versatile artist who excels in both traditional and contemporary painting.
Telford's versatility as an artist is astounding. His use of soft, bright colours in his landscapes evoke a serene atmosphere, while in contrast, the primarily monochrome palate of his urban cityscapes—apart from a single splash of trademark red—lends itself to a more vibrant, contemporary mood. No matter his subject or the manner in which he chooses to paint it, Telford never ceases to produce work of the highest calibre.
Recently Acquired artworks by Richard Telford
A Selection of Sold Artworks


The Colomb Art Gallery, London is a fine art gallery to buy traditional fine art and contemporary fine art from British and internationally established artists. Buy art online ranging from original oil paintings to limited edition prints and sculpture. Gallery services include: Art Sourcing and Consultants, Painting Restoration, Art Exhibitions, Wedding List, Office Art, Gift Vouchers, Portrait Commissions.
Most art works are available to view at our York and Harrogate galleries:
York Fine Arts, 83 Low Petergate, York, YO1 7HY, UK
York Fine Arts (Harrogate) 21 Montpellier Parade, Harrogate, HG1 2TG, UK
Click for directions and contact details.
Richard Telford
|
British Artist
|
All Art
|
Original oil paintings
|
Biography
© The Colomb Art Gallery, London | 2018. All art work copyrighted to the original artist