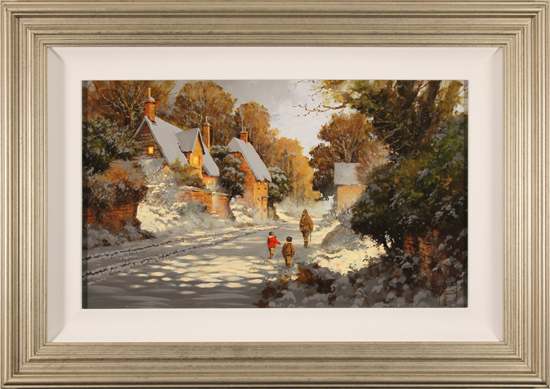 British Artist
Original oil paintings
(b.1950) Dorchester, Dorset, England
An artist of extensive accomplishment, Richard Telford is a versatile artist who excels in both traditional and contemporary painting.
Telford's versatility as an artist is astounding. His use of soft, bright colours in his landscapes evoke a serene atmosphere, while in contrast, the primarily monochrome palate of his urban cityscapes—apart from a single splash of trademark red—lends itself to a more vibrant, contemporary mood. No matter his subject or the manner in which he chooses to paint it, Telford never ceases to produce work of the highest calibre.&a
Recently Acquired artworks by Richard Telford
Available artworks by Richard Telford
A Selection of Sold Artworks
Please note that all artworks listed in this section have previously been displayed for sale and are not currently available.
If you have purchased a listed artwork and would prefer the listing to be permanently removed, please contact us by email or telephone.


© The Colomb Art Gallery, London | 2022. All art work copyrighted to the original artist