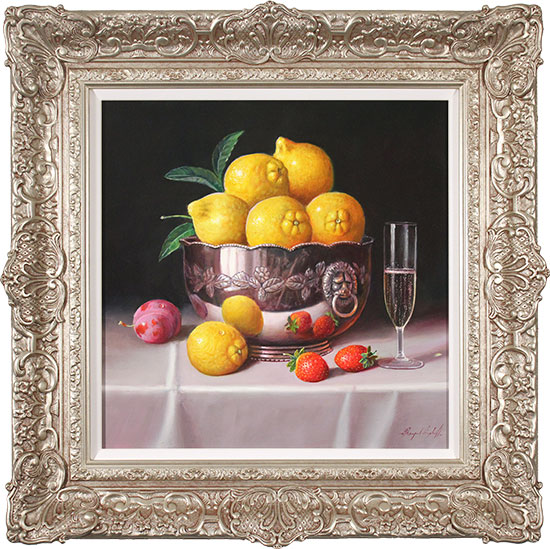 British still life artist
Original oil paintings
(b.1956) Surrey, England
Four-time Royal Academy of Arts exhibitor Raymond Campbell is one of the country's leading still life artists. Full of fascination and indulgence, Campbell's paintings have revived the still life genre and brought it elegantly into the 21st century.
Recently Acquired artworks by Raymond Campbell
Available artworks by Raymond Campbell
Signed Limited Edition prints
A Selection of Sold Artworks
Please note that all artworks listed in this section have previously been displayed for sale and are not currently available.
If you have purchased a listed artwork and would prefer the listing to be permanently removed, please contact us by email or telephone.


© The Colomb Art Gallery, London | 2022. All art work copyrighted to the original artist