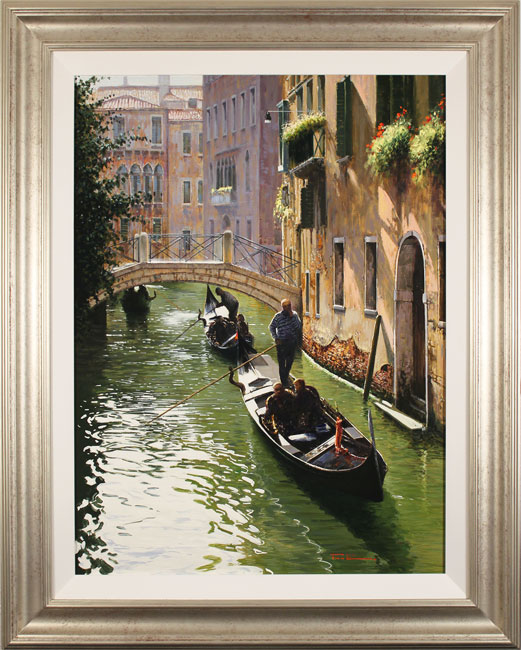 Italian Artist
Original oil paintings
(b.1961) Naples
Pairing the classical romance of the Old Masters with an evocative modern sensibility, Raffaele Fiore's paintings traverse the resplendent beauty of his home country. From Venice's intimate, hidden waterways to Tuscany's transcendent countryside, Raffaele perfectly balances light and shadow, inviting the viewer to luxuriate in his sun-steeped scenes.
Available artworks by Raffaele Fiore
A Selection of Sold Artworks
Please note that all artworks listed in this section have previously been displayed for sale and are not currently available.
If you have purchased a listed artwork and would prefer the listing to be permanently removed, please contact us by email or telephone.


© The Colomb Art Gallery, London | 2021. All art work copyrighted to the original artist