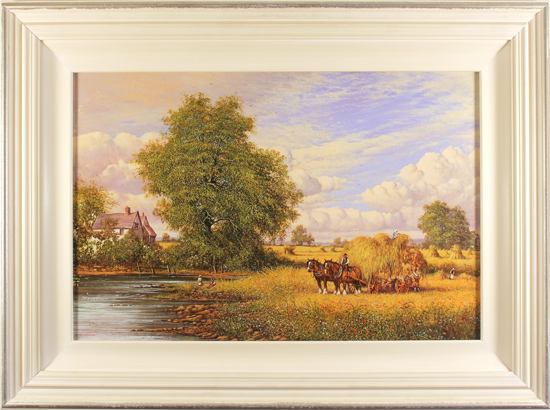 British Artist
Original oil paintings
(b.1940) Essex
The son of a painter, Paul Morgan's painting talents were first appreciated at the very early age of nine, when his gift for making paintings 'live' was observed by his art master at school. It was however, 23 years later in 1973, that he decided to follow his creative instinct and make oil painting his career. Paul's work can now be found in Bermuda, the Middle East, Ceylon, West Africa and Canada , although he naturally remains best known in Western Europe particularly in Britain and Germany.
Available artworks by Paul Morgan
A Selection of Sold Artworks
Please note that all artworks listed in this section have previously been displayed for sale and are not currently available.
If you have purchased a listed artwork and would prefer the listing to be permanently removed, please contact us by email or telephone.


Paul Morgan | British Artist | All Art | Original oil paintings |
Biography
© The Colomb Art Gallery, London | 2019. All art work copyrighted to the original artist