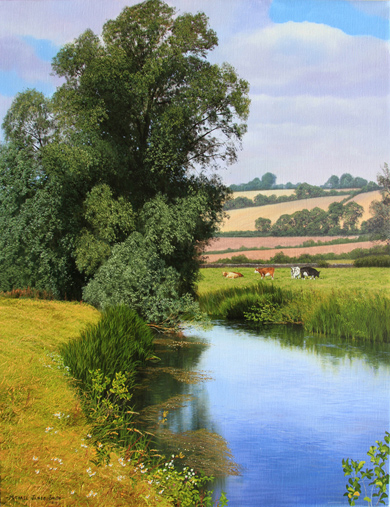 British landscape artist
Original oil paintings
(b.1976) Essex, England
Smith is a young artist with a mature and disciplined approach to his artwork. Son of renowned British landscape artist David Smith, it is no surprise Michael took an interest in painting from an early age. After successfully completing his GCSEs, Michael went on to study Fine Art at Southend College, spending his spare time meticulously perfecting his craft. By the summer of 1994 at the age of 18, he was ready to begin his career as a full-time artist.
Signed Limited Edition prints
A Selection of Sold Artworks
Please note that all artworks listed in this section have previously been displayed for sale and are not currently available.
If you have purchased a listed artwork and would prefer the listing to be permanently removed, please contact us by email or telephone.


© The Colomb Art Gallery, London | 2021. All art work copyrighted to the original artist