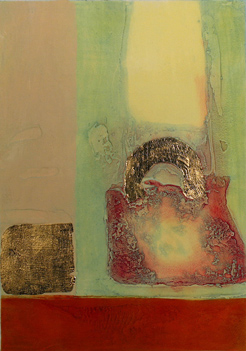 British Artist
Limited edition collagraphs
(b.1962) Kent, UK
A vigorous and creative artist, Mark Spain is always experimenting with different subjects and techniques which are then applied to an amazing variety of images from traditional landscapes to dazzling collagraphs. His work has been exhibited in galleries all over the UK and can be found in private collections round the world including Spain, Belgium, France, New Zealand, Australia, Holland, Hong Kong, Japan, USA and Canada. Since being first published in 2000, many of Mark Spain's original paintings have been published as limited editions and silkscreens.
Available artworks by Mark Spain
A Selection of Sold Artworks
Please note that all artworks listed in this section have previously been displayed for sale and are not currently available.
If you have purchased a listed artwork and would prefer the listing to be permanently removed, please contact us by email or telephone.


© The Colomb Art Gallery, London | 2021. All art work copyrighted to the original artist