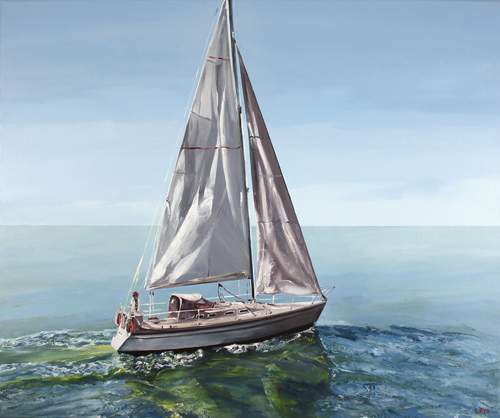 British Artist
Original oil paintings
(b.1961) North West England
Linda Monk is a published artist with her paintings held in public and private collections across Europe and North America. She is currently based near Frankfurt in Germany and exhibits regularly in Germany and Britain. The main themes of Linda's work are beach huts, seascapes, buildings and landscapes, oil being her preferred medium. She prefers to have a clear idea of the painting in her mind in terms of colour and composition, which perhaps explains the calm and ordered nature of her work.
No artworks by Linda Monk are currently available, please contact the gallery for future availability
A Selection of Sold Artworks
Please note that all artworks listed in this section have previously been displayed for sale and are not currently available.
If you have purchased a listed artwork and would prefer the listing to be permanently removed, please contact us by email or telephone.