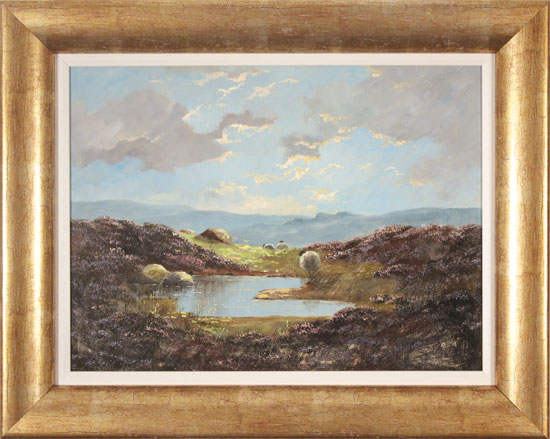 British Landscape Artist
Original oil paintings
(b.1918-1996) Yorkshire ,UK
Lewis Creighton's paintings demonstrate an innate talent for capturing the raw beauty of moorland. His technical use of light and shadow provides simultaneous clarity and complexity, while his almost impasto style of painting gives his work depth and texture. This application of style and technique allowed Creighton to perfectly capture the rugged grace of the North York Moors. His work has been collected by devoted local and international collectors, and can also be found in the public collection of the Scarborough Art Gallery.
No artworks by Lewis Creighton are currently available, please contact the gallery for future availability
A Selection of Sold Artworks
Please note that all artworks listed in this section have previously been displayed for sale and are not currently available.
If you have purchased a listed artwork and would prefer the listing to be permanently removed, please contact us by email or telephone.