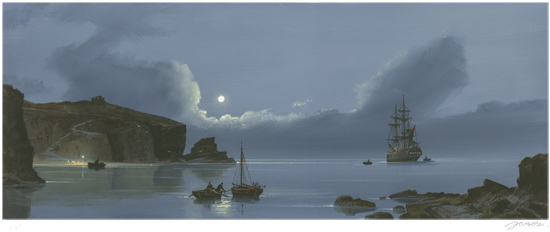 British Marine Artist
Original oil paintings
(b.1934) Cheshire, England
With a successful career spanning decades, Les Spence is one of Britain's most established marine artists. Best known for their mysterious atmosphere and their intriguing storylines within, Spence's haunting marine scenes are admired by traditional and contemporary collectors alike.
Available artworks by Les Spence
Signed Limited Edition prints
A Selection of Sold Artworks
Please note that all artworks listed in this section have previously been displayed for sale and are not currently available.
If you have purchased a listed artwork and would prefer the listing to be permanently removed, please contact us by email or telephone.


© The Colomb Art Gallery, London | 2021. All art work copyrighted to the original artist