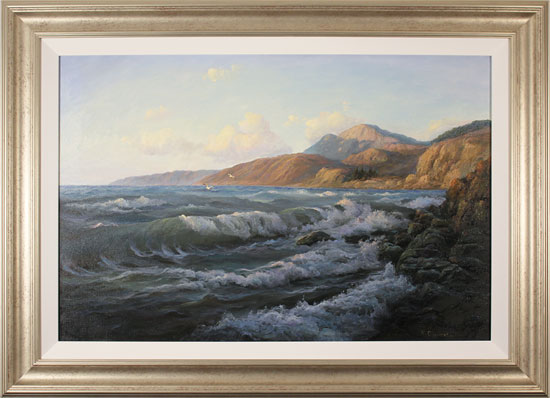 Ukrainian Artist
Original oil paintings
(b.1956) Sevastopol, Ukraine
Juriy completed his training at the prestigious Kharkov, the Ukraine's second city, University of Art. After graduation, he worked as a painter and designer in Kharkov where he still has his studio today. His paintings reveal an artist at the peak of his powers, one able to capture the constantly changing relationship of sea and sunlight using subtle restrained tones and skilful brushwork; one whose work is driven by a passionate love of the sea, especially the Black Sea on whose shores he grew up.
Available artworks by Juriy Ohremovich
A Selection of Sold Artworks
Please note that all artworks listed in this section have previously been displayed for sale and are not currently available.
If you have purchased a listed artwork and would prefer the listing to be permanently removed, please contact us by email or telephone.


© The Colomb Art Gallery, London | 2022. All art work copyrighted to the original artist