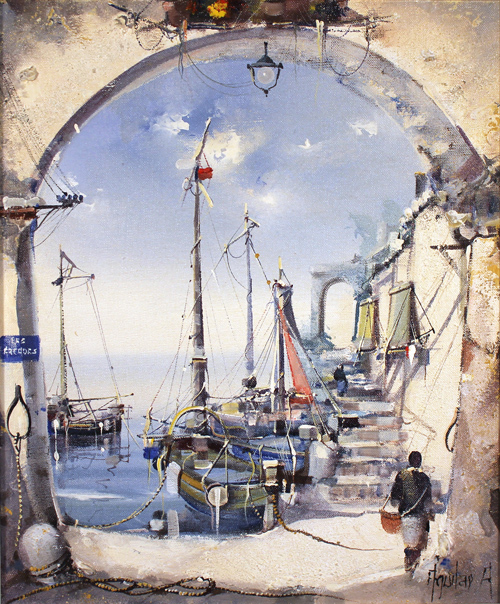 Spanish Artist
Original oil paintings
(b.1936) Barcelona
A founding member of the European Academy of Arts, his paintings are represented in exclusive private collections and museums all over the world and citations appear in several notable reference journals.
No artworks by Jorge Aguilar Agon are currently available, please contact the gallery for future availability
A Selection of Sold Artworks
Please note that all artworks listed in this section have previously been displayed for sale and are not currently available.
If you have purchased a listed artwork and would prefer the listing to be permanently removed, please contact us by email or telephone.