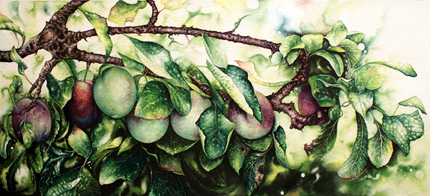 British Watercolour Artist
Original watercolour paintings
(b.1962) Worcester, UK
Jerry Walton is a remarkable self-taught artist with no formal training. He worked for a short time as a figure painter for Royal Worcester Porcelain and has managed to paint in every spare moment. He specialises in precise and detailed watercolours. Jerry Walton gleans his inspiration from the natural world, which he sees as a colourful palette. He then translates this beauty to recreate interesting and complex images on paper of the highest calibre.
Available artworks by Jerry Walton
£ 1,150.00
A Selection of Sold Artworks
Please note that all artworks listed in this section have previously been displayed for sale and are not currently available.
If you have purchased a listed artwork and would prefer the listing to be permanently removed, please contact us by email or telephone.


© The Colomb Art Gallery, London | 2021. All art work copyrighted to the original artist