Recently Acquired
Dianne Flynn
Original acrylic painting on canvas
Summer Afternoon
£ 4,750.00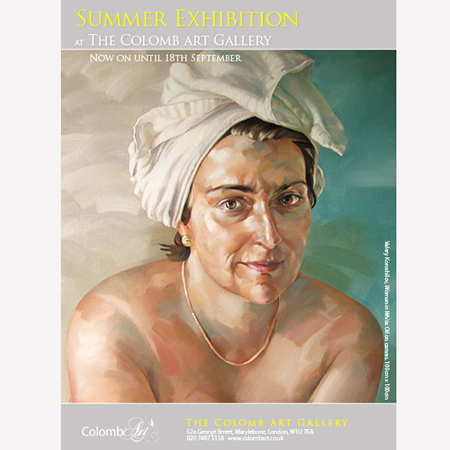 Summer Art Collection 2010
Exhibition runs Tuesday 1st of June, 2010,
until Saturday 18th of September, 2010 at our gallery
Paintings and Sculpture from the Gallery Represented Artists.
The Colomb Art Gallery's annual summer exhibition is a local London event with an international appeal.
This year's collection includes original art works from Michael Hill, Pip McGarry, Marie Louise Wrightson, Will Teather, Elena Kourenkova, Annie Ralli, Stella Parsons (RA Summer Exhibition) and Valery Koroshilov.


© The Colomb Art Gallery, London | 2020. All art work copyrighted to the original artist