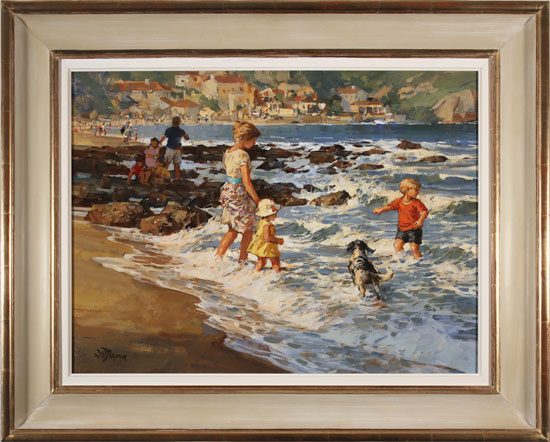 British figurative artist
Original acrylic painting
(b.1939) Huddersfield, Yorkshire, England
Awash with bright, natural light and imbued with the exuberance of her young subjects, Dianne's affectionate, nostalgic scenes of children at play are a delight to behold. With deft, flickering brushstrokes, Dianne brings her figures and their surroundings to sparkling life. Owing to the artist's playful use of antique costumes and bucolic landscapes, her work embodies a timeless quality and universal appeal.
Available artworks by Dianne Flynn
A Selection of Sold Artworks
Please note that all artworks listed in this section have previously been displayed for sale and are not currently available.
If you have purchased a listed artwork and would prefer the listing to be permanently removed, please contact us by email or telephone.


© The Colomb Art Gallery, London | 2022. All art work copyrighted to the original artist