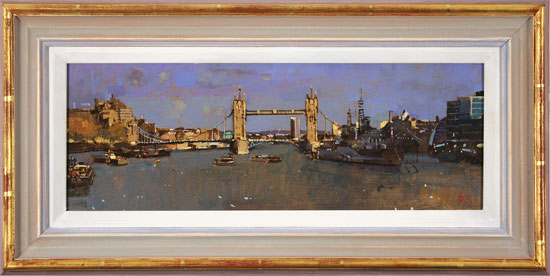 British Landscape Artist
Oils and Watercolours
(b.1961) London, England
Elected a member of the prestigious Royal Society of British Artists in 2004, David Sawyer describes himself as a modern British Impressionist, working within the tradition of landscape painting.
David regularly shows at the Mall Galleries with the Royal Society of British Artists, and has also exhibited with the New English Arts Club, The Royal Institute of Painters in Watercolour and the Chelsea Art Society. His awards include the Katherine William-Powlett Watercolour Prize in 1997 at the Chelsea Arts Society and the Daler-Rowley Award and the Arts Club Prize at the RBA.&a
A Selection of Sold Artworks
Please note that all artworks listed in this section have previously been displayed for sale and are not currently available.
If you have purchased a listed artwork and would prefer the listing to be permanently removed, please contact us by email or telephone.


© The Colomb Art Gallery, London | 2021. All art work copyrighted to the original artist