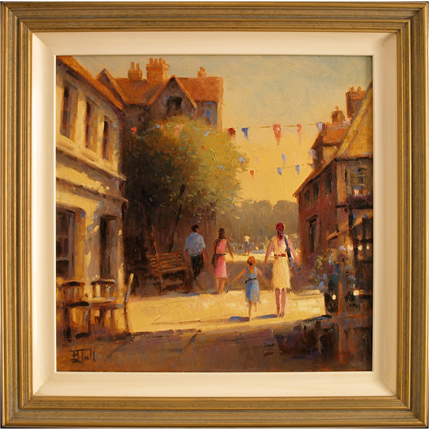 British Artist
Original oil paintings
(b.1949) Greenwich, England
Internationally recognised, Brian Jull experiments with light and contrast along with loose and textured brushwork. He is most influenced by William Turner and the impressionist painters of the 19th century, Monet, Seurat and Renoir. Brushwork is important to him as he likes to "express character through the texture of the paint on the canvas." Brian has exhibited internationally in numerous galleries in the UK, USA, Japan and Sweden.
No artworks by Brian Jull are currently available, please contact the gallery for future availability
A Selection of Sold Artworks
Please note that all artworks listed in this section have previously been displayed for sale and are not currently available.
If you have purchased a listed artwork and would prefer the listing to be permanently removed, please contact us by email or telephone.