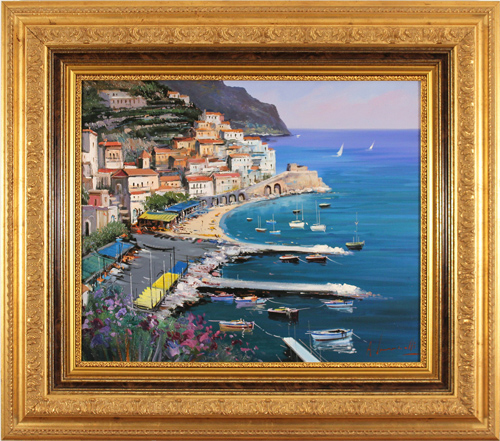 Italian Artist
Original oil paintings
(b.1952) Naples, Italy
Brother of a famous artist, Ianicelli is known especially for his rustic scenes and coastal views in his particularly neo-impressionistic style with short brushstrokes, rich colours, and pastoral compositions depicting the countryside, orchards and idyllic coastal regions.
No artworks by Antonio Ianicelli are currently available, please contact the gallery for future availability
A Selection of Sold Artworks
Please note that all artworks listed in this section have previously been displayed for sale and are not currently available.
If you have purchased a listed artwork and would prefer the listing to be permanently removed, please contact us by email or telephone.