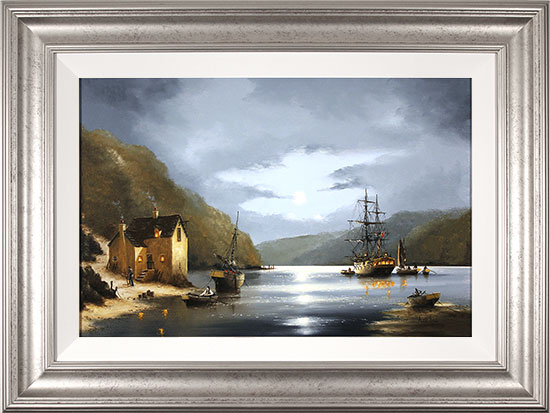 British Marine Artist
Original oil paintings
(b.1948) Surrey, England
A professional painter for over 30 years, Alex Hill is a well-regarded British marine artist. Influenced by the Dutch Masters his work contains elements from his personal experience with the power of the sea. Adept in a variety of mediums, Hill is always trying to achieve new and different styles to impress his audience. His paintings can now be seen in select galleries in the U.K, and in many international private collections.
Recently Acquired artworks by Alex Hill
Available artworks by Alex Hill
Signed Limited Edition prints
A Selection of Sold Artworks
Please note that all artworks listed in this section have previously been displayed for sale and are not currently available.
If you have purchased a listed artwork and would prefer the listing to be permanently removed, please contact us by email or telephone.


© The Colomb Art Gallery, London | 2022. All art work copyrighted to the original artist